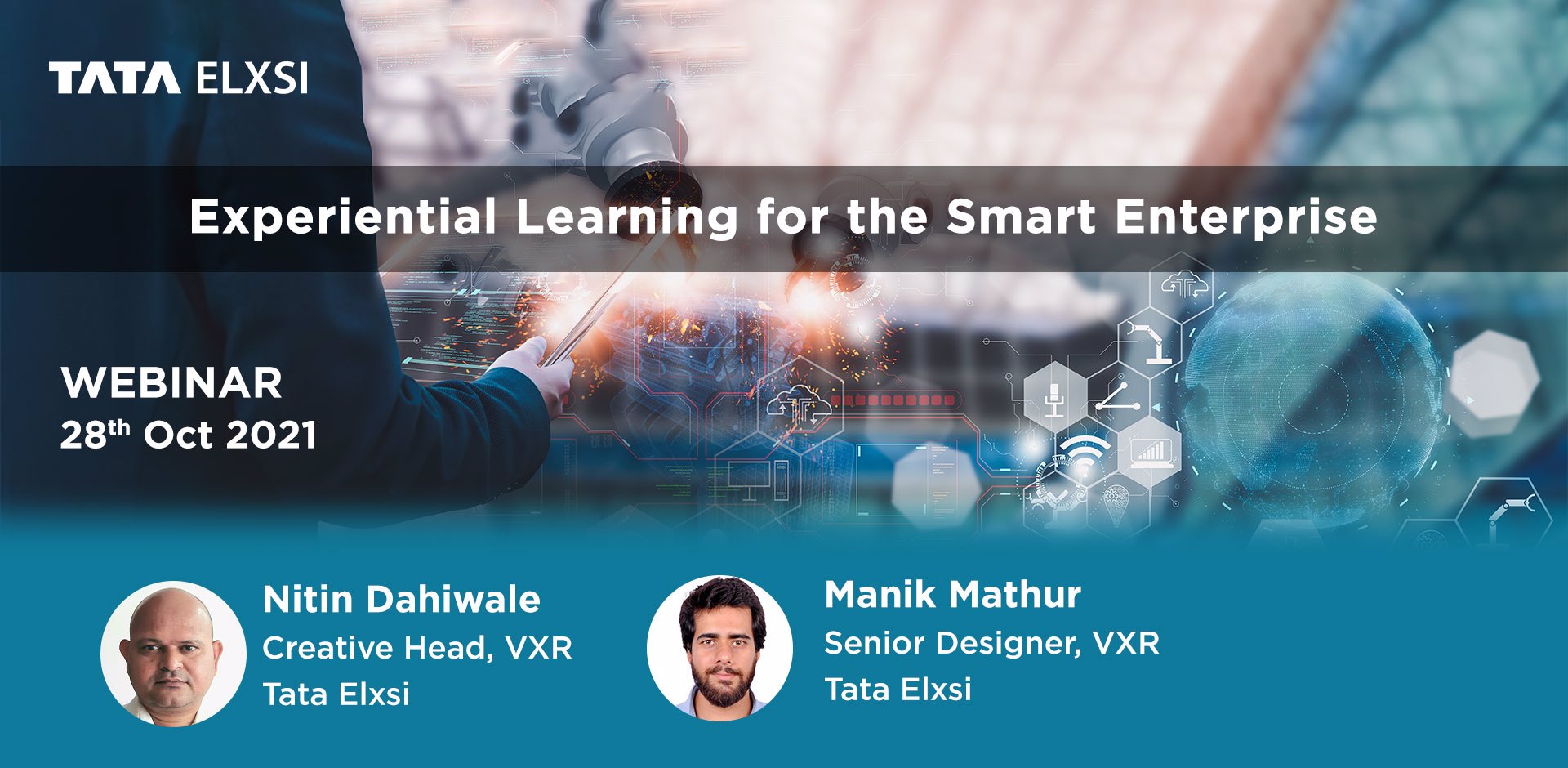 Session 1: 5:30 pm IST I 8:00 am EST I 2:00 pm CET
Session 2: 8:30 pm IST I 11:00 am EST I 5:00 pm CET
The modern workforce needs an active approach towards learning new skills in order to remain relevant. Constant reskilling of employees, imparting knowledge and sustained innovation are some of the key factors for any organisation to sustain, scale and succeed.


As the famous proverb goes "I hear and I forget. I see and I remember. I do and I understand." Experiential Learning is a powerful and an effective way to bridge the skill gap, identify the changes required and implement those for a better organisational performance. Virtual Extended Reality, provides a new level of experiential learning by doing vis-à-vis passive learning.
We're excited to have you join us for the webinar!
To understand the different constituents of the new age learning eco-system enabling enterprises to prepare the future workforce.
How smart learning can leverage immersive qualities, Design for presence, Storytelling, sensory feedback and controls etc.
How brands can use VXR platforms to keep up with emerging technologies and act as a change / driving force for smart learning practices? (To highlight use cases / content consumption by individuals)
How Tata Elxsi through its Design, Technology and Content expertise is helping global brands keep up with the pace and meet industry 4.0 needs? (To highlight the different technologies used in Industry 4.0)