Case Study
Driving QARA Programs through a Global Engineering Network
Delivering excellence through extensive regulatory expertise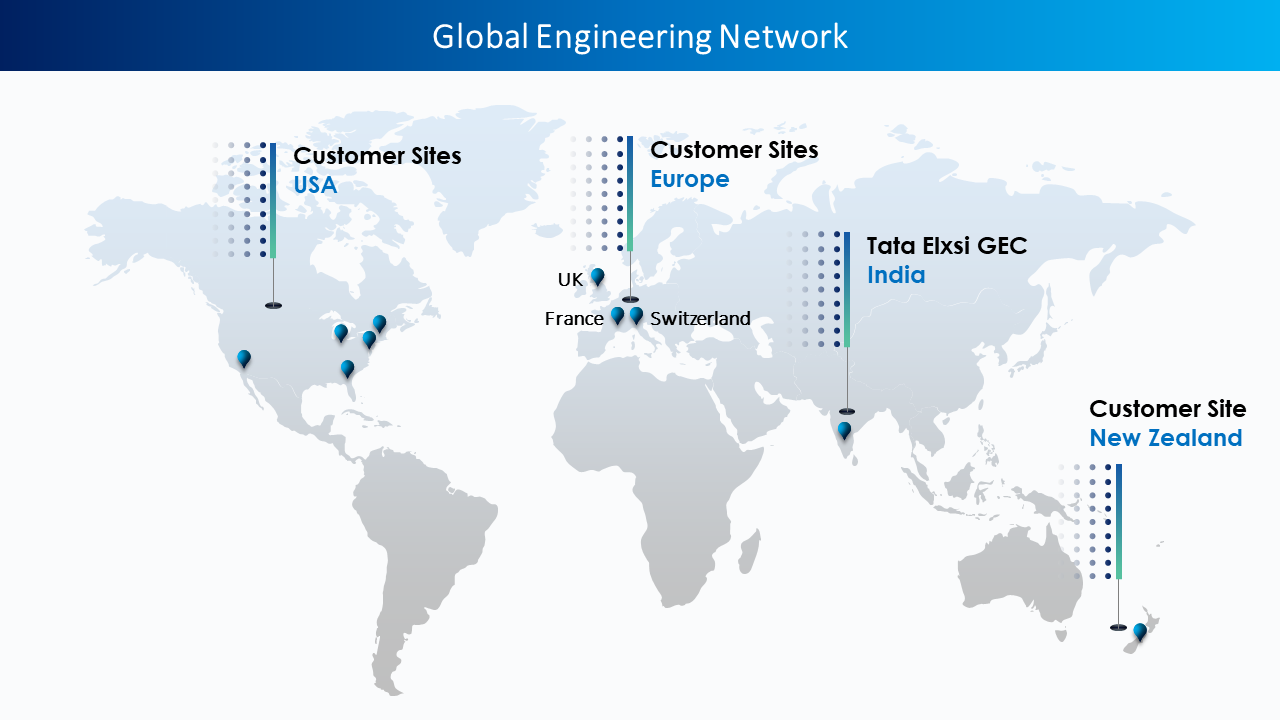 DHF and Tech files remediated
Technical files submitted to notified body
Background
The introduction of the EU Medical Device Regulations (EU MDR) in May 2017 significantly impacted the medical device industry, necessitating compliance to stringent regulations.
Our client is a leading US-based manufacturer of medical devices. They currently operate in over 25 countries and sell products in more than 100 countries globally.
To comply with the EU MDR regulations, the client sought to perform portfolio planning, data gathering, and execution activities as per EU-MDR compliance 2017/745.
Tata Elxsi's expertise in medical device design, medical device engineering and regulatory affairs uniquely positioned us to guide and help the client navigate the complex regulatory journey.
Challenge
Transitioning from the Medical Device Directive (MDD) to the Medical Device Regulation (MDR) is a multifaceted endeavor that presents numerous challenges. These include conforming to strict regulations, timeline constraints, shortage of notified bodies, data sharing and privacy, document updating and testing.
A well-structured plan that addresses each of these challenges, while considering the uniqueness of every medical device was essential for the client to have a successful transition from MDD to MDR.
Solution
Tata Elxsi's multi-disciplinary team of regulatory experts supported across:
EU MDR requirements understanding and roadmap development
Analysis of the manufacturer's processes and quality system to identify gaps in DHFs as per the EU MDR
Remediation of technical files and DHFs to align with regulatory expectations
Conducted robust clinical evaluations and post-market surveillance (PMS) activities including clinical data analysis, literature review, PMS data review, and drafting PMSR and PSUR
Technical file compilation and notified body submission
Notified body comments handling and coordination support
Supported operations, including coordinating with contract manufacturers, suppliers, and internal teams
Risk management as per the latest standards and regulatory requirements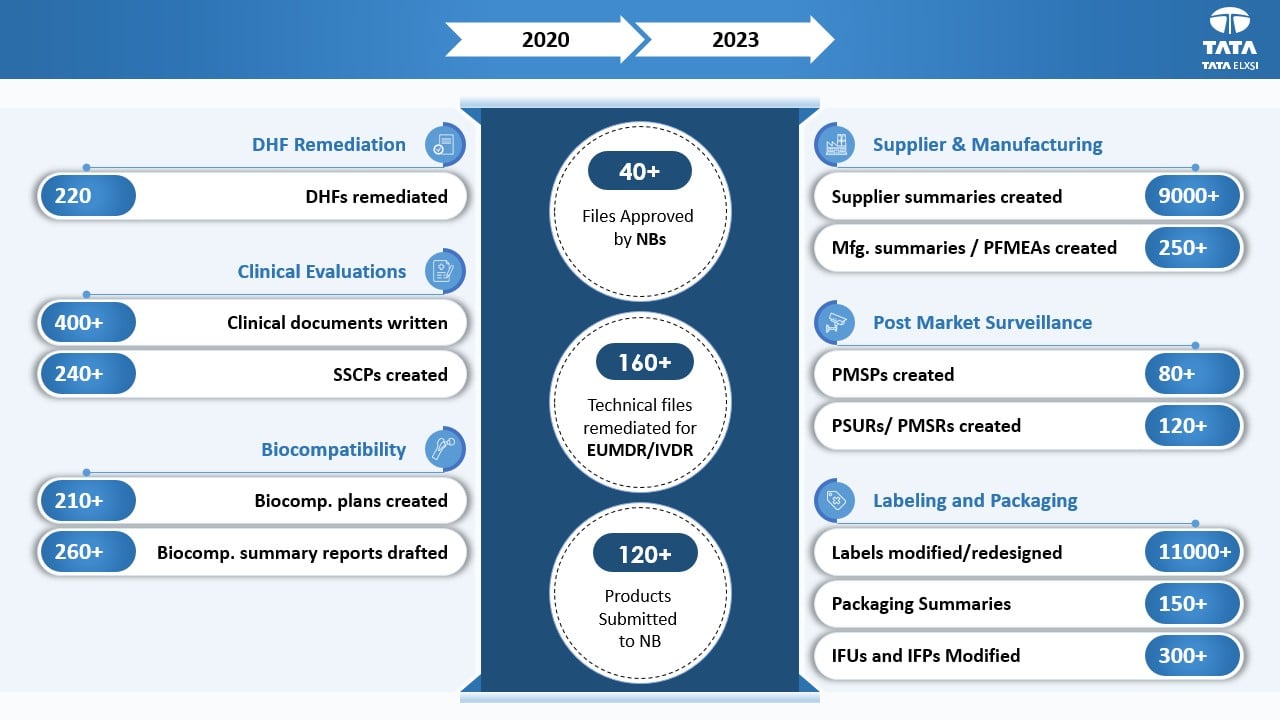 Impact
Tata Elxsi successfully completed EU MDR remediation for Class Is, Ir, IIa, IIb, and III products to ensure product continuity in the EU market. This helped the client to maintain their product certifications as per schedule. Additionally, we worked on improving Design History Files (DHF) and close non-conformities (NCs) on time to align as per the latest standards.
Our work has contributed to enhancing patient care by providing easy access to comprehensive health information about patients.