Case Study
A portable diagnostic platform offering affordable and accessible care
Medical device design and development
Project Overview
Creating affordable, life-changing medical diagnostics for more people everywhere is the mission of Hemex Health, a US-based in vitro diagnostic device manufacturer.
Hemex Health collaborated with Tata Elxsi to develop an affordable, portable, and easy-to-use diagnostic device for malaria and sickle-cell anaemia disease detection based on two groundbreaking novel technologies.
The Problem
Today, 3.2 billion people are still at risk of malaria. As per the World Health Organization's 2019 malaria report, the world saw 229 million cases of malaria, which led to 405 thousand deaths. According to the WHO, there is a need for over 1 billion diagnostic tests per year to prevent avoidable deaths. Current diagnostics, however, are time-consuming and may miss low-level infections, hence there is a need for highly sensitive yet affordable diagnostics.
At the same time, over seven percent of the world's population is at risk of inheriting hemoglobin disorders, including sickle cell disease (SCD) and thalassemia. As per the IHME global burden of disease 2017 data, over half a million babies suffered from sickle cell anaemia in Sub-Saharan Africa. 50-90% of babies suffering from this disorder die before the age of 5 years. Early diagnosis could prevent tens of thousands of SCD child deaths each year.
In our strategic mission to develop and launch a Lab-in-a-Box product, we are delighted to have the right partner in Tata Elxsi who understands the challenges of markets and possesses comprehensive capabilities from concept development to engineering and launch of medical products that meet regulatory standards.

Patti White
CEO of Hemex Health
The Solution
Tata Elxsi carried out pan-India market research that included market sizing, existing technology assessment, and user research to understand the viability of the product in the developing markets.
To ensure seamless R&D and commercialization, Tata Elxsi established a global engineering network with R&D and engineering centers in India and the US and a network of suppliers and vendors.
The joint R&D team developed a proof-of-concept by miniaturizing, enhancing, and integrating the detection technologies into a single platform for real-world scenarios.
After the successful clinical validation studies, Tata Elxsi undertook product commercialization that included design for manufacturing, assembly and testing, compliance with the EU IVDR requirements and setting up a manufacturing vendor ecosystem in India.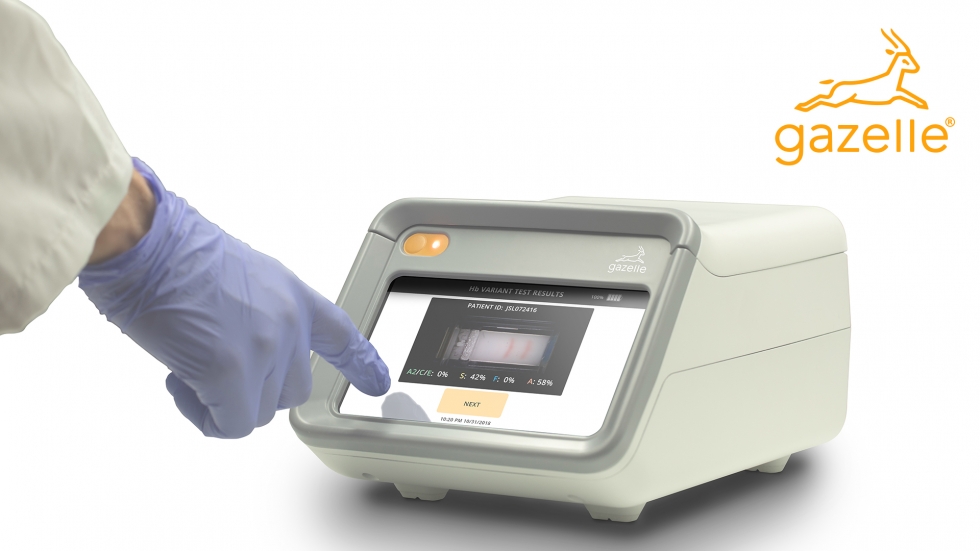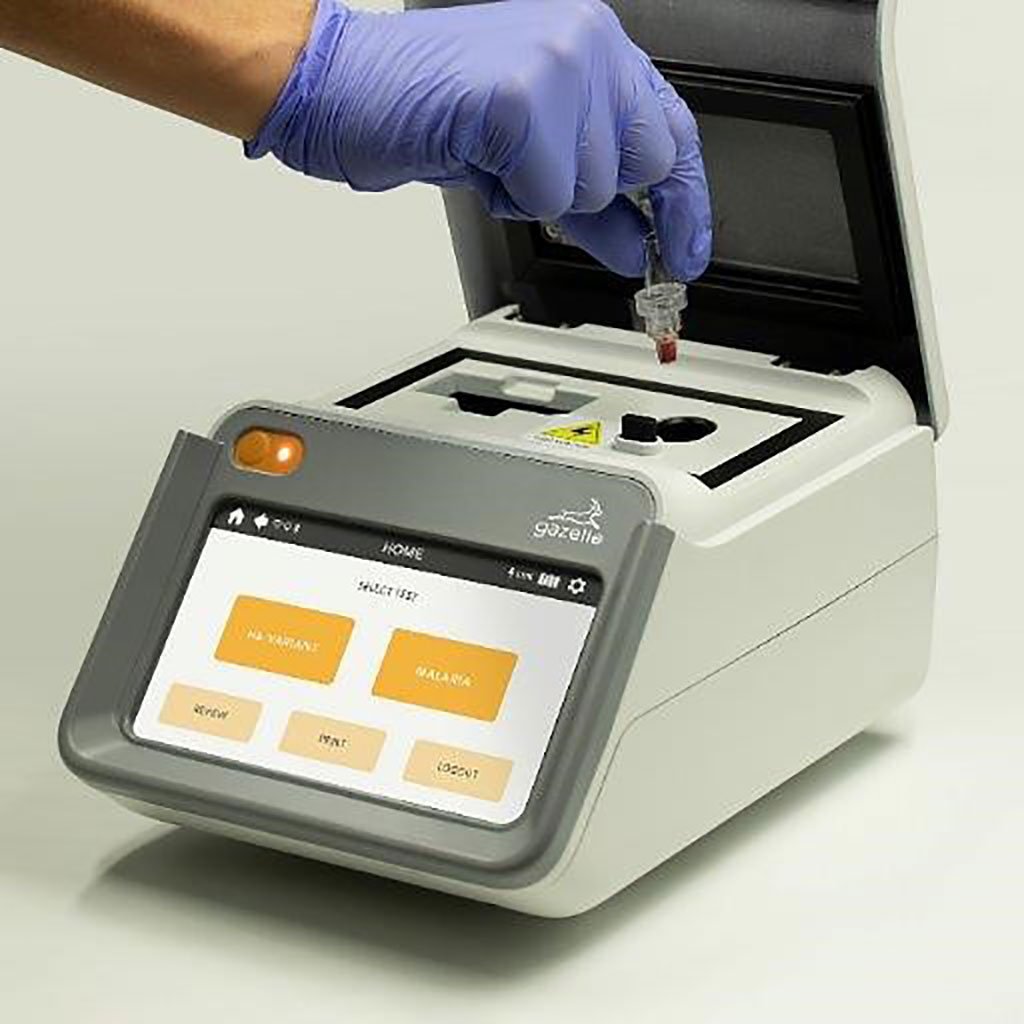 Accessibility and affordability are the key drivers for Gazelle. It was designed to provide affordable testing for the middle class in LMIC countries. Advanced software technologies and hardware design utilizing consumer electronics components were critical to creating the right cost structure. That was a very strict design goal for both the reader and for the cartridges.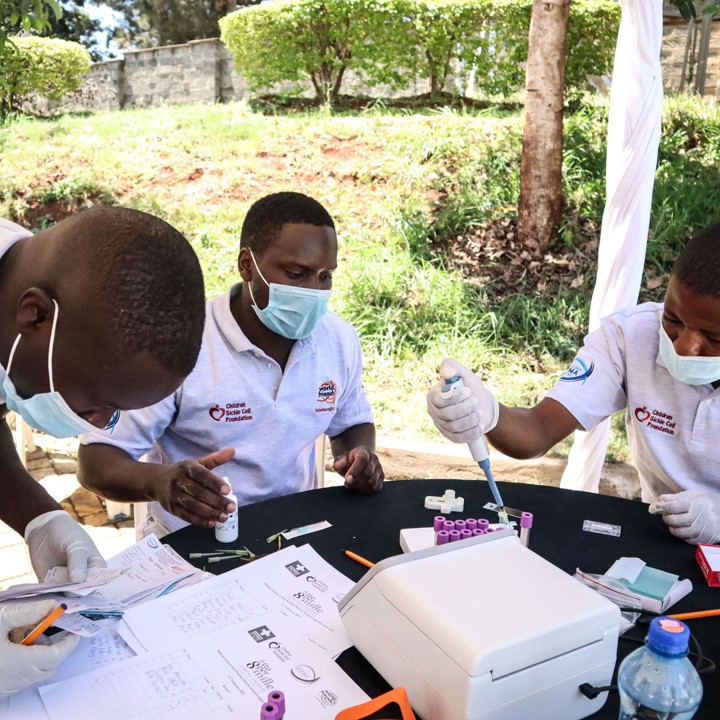 Compared to traditional methods, the Gazelle device provides ultra-rapid and accurate test results. It can test for Malaria under 2-min, Hb variants under 10-min, and COVID-19 in 25 seconds. Furthermore, inexpensive testing through patented cartridges that do not require cold chain logistics makes it one of the most accessible diagnostic devices, even in low-resource settings.
The Results
Gazelle is currently marketed in 25 countries. All Gazelle units and cartridges have been sold with slightly over half in India and the others primarily in Africa, the Middle East, and Europe.
Over 215,000 tests have been sold for Gazelle for sickle cell disease since early 2021. The estimated impact is that Gazelle will have contributed to saving the lives of over 2000 children with early diagnosis.
Gazelle is the only solution in the world that can do point-of-care testing for beta-thalassemia. Early detection of traits well before marriage can significantly reduce the hardship on many families and eliminate the risk of infants born with serious diseases.
Where are we now
The integrated miniaturized versions of trusted technologies, innovative optics, and artificial intelligence provide the versatility to continually add diseases to its menu of tests and expand to new users.
The Gazelle platform is designed for ease of rapidly adding new diseases with both the FIA and the electrophoresis technologies. New infectious disease tests on Gazelle will meet the needs of frontline healthcare workers to screen and take appropriate interventions to curtail the community spread of infection.
For example, during the recent global pandemic, Gazelle's capabilities were expanded to test for COVID-19 infection. Leveraging the advanced imaging technology and signal-to-noise enhancement techniques, the Gazelle platform was extended for fluorescence lateral flow immunoassay (FIA)-based qualitative detection of nucleocapsid antigen from COVID-19. The advanced AI techniques allow Gazelle to detect antigens at much lower levels resulting in higher sensitivity and accuracy than other devices.
New tests for chronic conditions such as anemia and A1C (diabetes) are also being added to Gazelle.